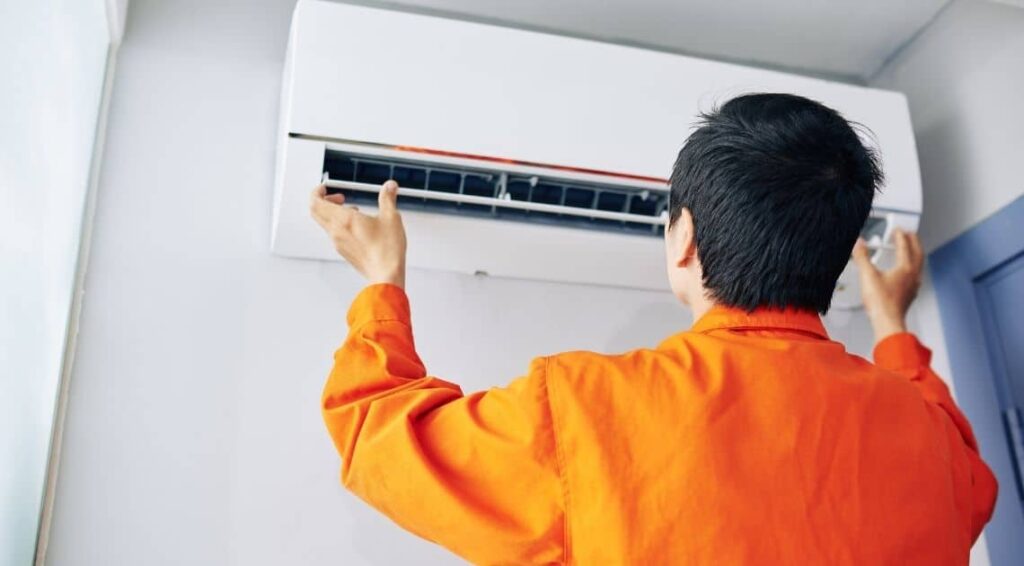 Split Ac Installation,Want to know why it is necessary to hire an experienced split & window Ac Repair Service in Panchkula.
Over time, all air conditioners and refrigeration systems become dirty due to the installation of the system, which leads to high electricity consumption, and low efficiency if the system is not maintained regularly, and the compressor can burn.
All air conditioning and refrigeration systems degrade over time. But if they are not well maintained, they gradually stop working properly, consuming more energy.
Without regular maintenance, the air conditioner loses its original efficiency. It is well known that these inefficiencies are increasing.
This causes a lot of problems. The good news though is that you can recover most of that lost efficiency through regular maintenance to up to 95% of its original efficiency.
This means the cost of a tune-up is recouped very quickly by saving on your monthly electricity bill and reducing repair costs.
How Does the System Get Dirty?
As the condenser coil is placed outside / Window AC in the space where it gets dirt in the form of polluted air and many other parts play a role.
Inside becomes dirty because it looks like dirt in our house, and dirt comes with us into the house.
As our air conditioners work, they draw in air that may contain dust, dirt, and other particles.
Most of the time, you won't notice it, because your air filter is designed to trap this type of air pollution to prevent it from damaging important parts of the air conditioner.
However, sometimes the filter gets too clogged with dust or breaks and the inside of your air conditioner can get dirty.
This is why you are advised to hire an expert Ac Repair Service in Panchkula like MS Repair Services.
What If the Outside is Dirty?
If the outside is dirty, the hot air from the outside (condenser coil) cannot be transferred properly to the environment, causing high pressure (in layman's terms, compressor overheating) which can lead to compressor failure.
What If the Inside is Dirty?
The main work of the interior is the state of the ambient air (in layman's language, the cooling of the room).
If the interior remains dirty, it cannot circulate air properly, resulting in lower efficiency and a high electricity bill. Too much dust can cause your air quality to drop.
A dirty air conditioner with a clogged air filter is more likely to blow unwanted particles into your home.
Why MS Repair Services?
MS Ac Repair Service in Panchkula offers you the best and most comprehensive service to take care of your air conditioning system.
With our experience and expertise, we optimize your system and ensure maximum energy efficiency, perfect air distribution, and provide high indoor air quality.
MS Repair Services has a pool of qualified air conditioning buyers and refrigeration engineers. We understand the landscape and have comprehensive knowledge of applications and customer profiles.